Our Personalized Services Help You Transition to Optimal Health with Dignity
You're probably accustomed to taking care of yourself. Most of us are. But when an illness or injury suddenly obliges us to become reliant on other people, it can be tough to accept. Family members have to juggle their schedules. Transportation has to be arranged. Someone might even need to help with routine matters like getting dressed in the morning.
Sometimes, it simply can't be done in a way that ensures you consistently get what you need for recovery.
That's where we step in. With a wide range of nursing and home care services we provide the helping hand you need to make a dignified transition to optimal health. Maybe all you need is help with meals and dressing. Or maybe your needs are more complex and require administration of medications or therapy.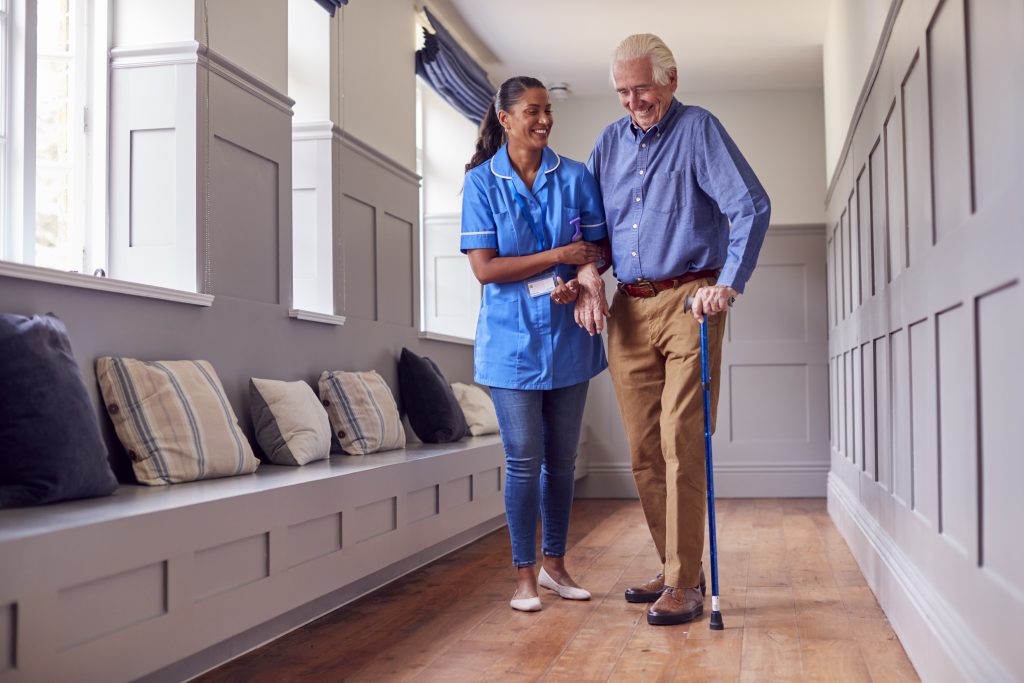 No matter what, with a fully trained staff of registered nurses, licensed practical nurses, therapists and nursing assistants, we come to you for almost any health-related reason. Our goal? To help you restore your strength and confidence so you feel like yourself again — and can get back to enjoying life the way you should.
We are fully licensed and equipped to provide both nursing services and home care services, or a combination of both. Our professional care services and home care services are available for full or part-time care, and a registered nurse is on call 24 hours a day. Please see our list below of our general services.
Of course, there may be times when you require services of a specialized nature, and we provide those as well, including lymphedema therapy, speech therapy, and occupational therapy. Visit our specialized services page for more information.
To learn more about any of our services, call us any time at 561-395-9101.